We are currently working through the Gospel Project ® from LifeWay Christian Resources. This is a multi-year endeavor to look deeply into the Word of God and grow in our faith as we seek to better understand God's word to us.

Current Message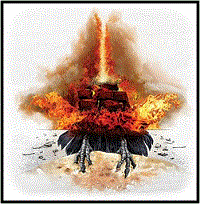 The Gospel Project: A Nation Divided
(1-2 Kings; 2 Chronicles; Prophets)
March 22, 2020 Live-streamed message
As you are no doubt aware, Friendship Church has canceled in-person Sunday services due to the coronavirus pandemic. Beginning March 22, we will be livestreaming services every Sunday until it is safe to begin meeting as normal again.
If you were unable to attend the livestream event, you can watch the service in its entirety here. May you be blessed by what you see and hear.