We are currently working through the Gospel Project ® from LifeWay Christian Resources. This is a multi-year endeavor to look deeply into the Word of God and grow in our faith as we seek to better understand God's word to us.

Current Message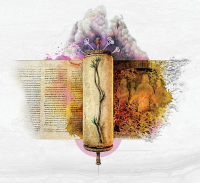 The Gospel Project: A People Restored
(Daniel; Ezra; Prophets; Esther; Nehemiah; Malachi)
Click the 'Audio' and 'Outline' icons in the table below to listen to the current week's message and see the accompanying slides.
Note: Clicking the 'Video' link will take you to the Friendship Church Facebook page, where the video is served.
| Audio | Video | Outline | Message Title | Scripture | Date | Speaker |
| --- | --- | --- | --- | --- | --- | --- |
| | | | 'The Old in the New' | Malachi, 2 Timothy | May 31, 2020 | Pastor Dan Norman |