We are currently working through the Gospel Project ® from LifeWay Christian Resources. This is a multi-year endeavor to look deeply into the Word of God and grow in our faith as we seek to better understand God's word to us.

Current Message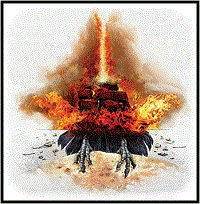 The Gospel Project: A Nation Divided
(1-2 Kings; 2 Chronicles; Prophets)
Click the 'Audio' and 'Outline' icons in the table below to listen to the current week's message and see the accompanying slides.
| Audio | Outline | Message Title | Scripture | Date | Speaker |
| --- | --- | --- | --- | --- | --- |
| | | 'An Unfaithful People Receive Love' | Hosea 1-3, 14 | Feb 16, 2020 | Pastor Dan Norman |